The tabard is constructed of burgundy fine wool twill lined with brown velveteen. It has hanging sleeve, open at the top, and the sides are completely split up to the underarm. It is bordered in blue heavy, fulled wool, and beaded with pearls and coloured beads. At the bottom of the tabard, in the front and back there is a deep border of heavy blue wool appliqued with fettered fleurs. The fleurs are of white fulled wool, and the crowns are beaded mainly with with glass and jade.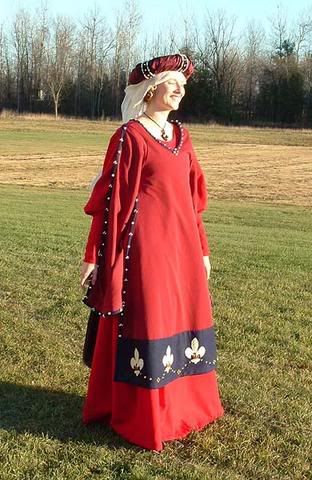 Matilda la Zouche in heraldic tabard. Photo by Marie Chantal Cadieux, November 2004.

I created the tabard for my apprenticing ceremony to Dame Eleanor Cadfan, of the Fettered Fleur household. The inspiration for the tabard was taken from, The Virgin [Madonna] of the Catholic Kings (Madrid, Museo del Prado), circa 1490, showing the Spanish royal family as depicted in Hispanic Costume 1480-1530, by Ruth Matilda Anderson.
I am wearing the tabard with a red wool gown with Italian sleeves, lined in blue silk. My headdress is of the stuffed roll variety. It is a linen form, wrapped in burgundy silk, and bound with pearled velveteen bands. Under the stuffed roll I am wearing a transparent silk veil, and hair plaited with pearls.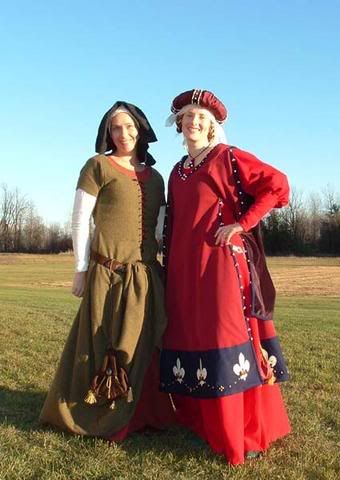 Matilda and Marie Chantal. Picture by Marie Chantal Cadieux, November 2004.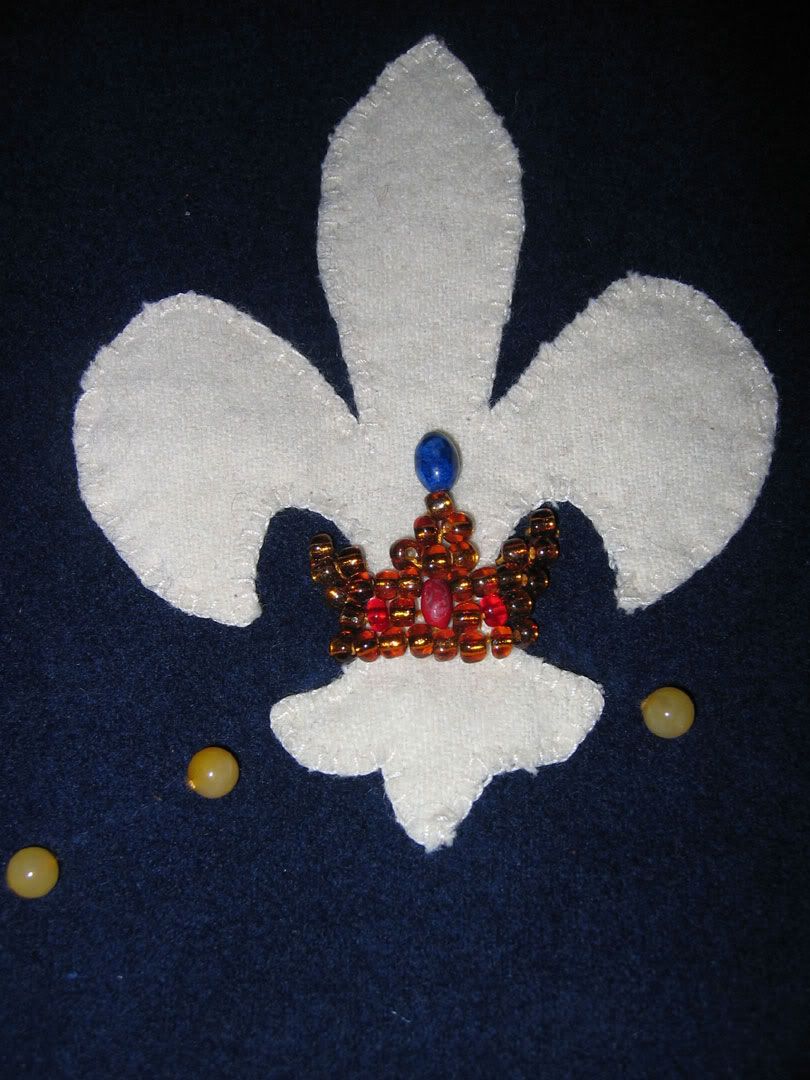 Fleur detail. Photo by Jennifer Poulin, 2004.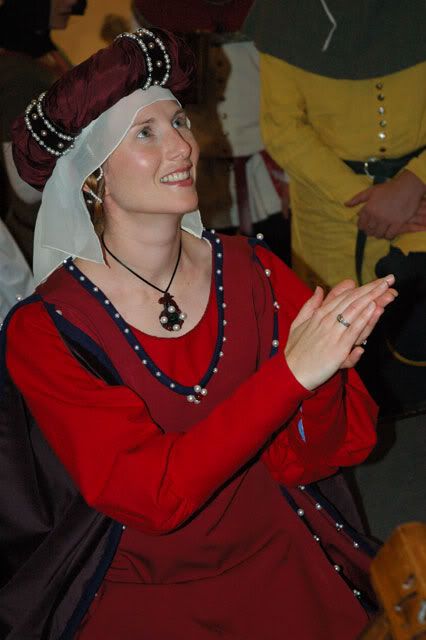 Matilda during apprenticing ceremony. Photo by Eirik Anderson, November 2004.