This costume is a short-sleeve kirtle, circa late-15th Century. It is constructed from unlined medium weight olive wool and features a wide front opening with rust-coloured wool placket. The spiral lacing across the placket is definitely the attention-grabbing feature of this simple dress. I am wearing the kirtle with a fine linen smock, a simple linen headdress and a beautiful belt from Fettered Cock Pewters.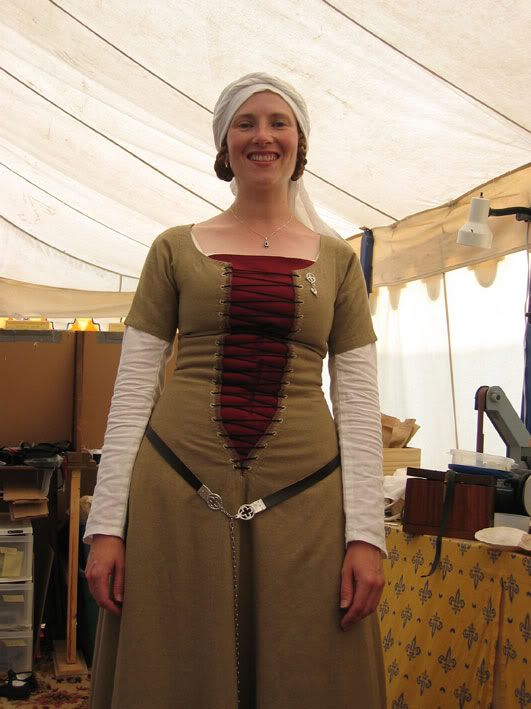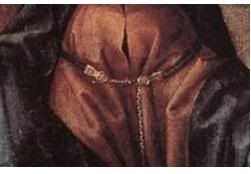 Memling,
Lamentation
, 1475. Detail of belt.
The wide front opening was inspired by many depiction in late 15th century art, including the two below by Memling. In the first image, the gown is worn over a very beautiful brocade dress and the front opening is filled with a black placket. The second image also shows the front opening filled with black fabric, but we cannot be certain whether this fabric belows to a placket or an undergown.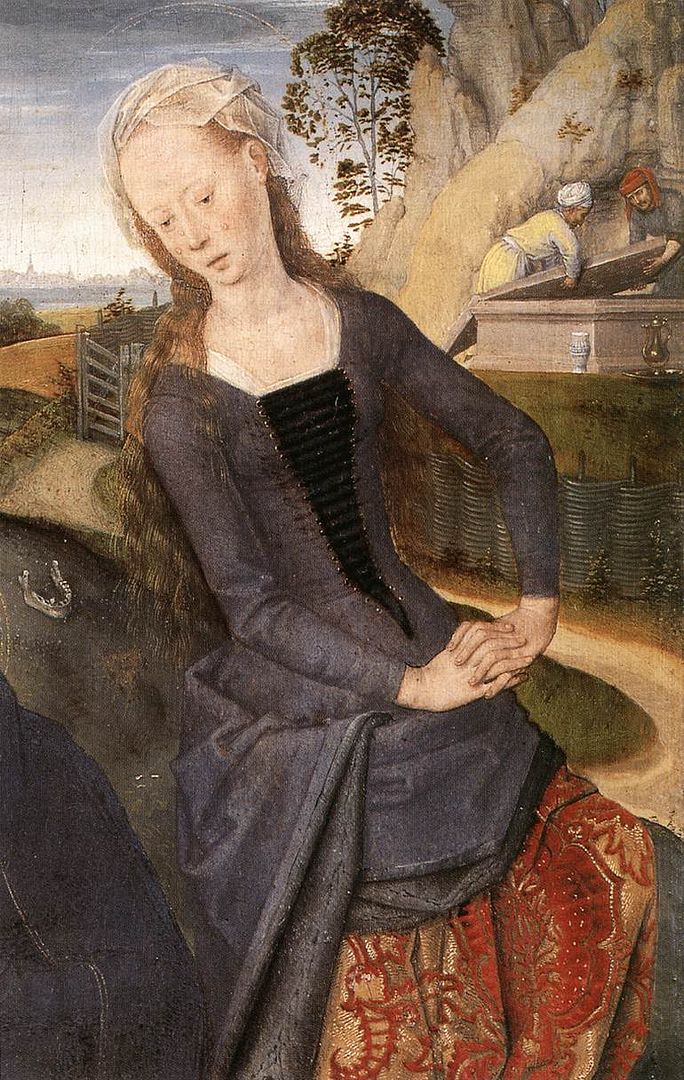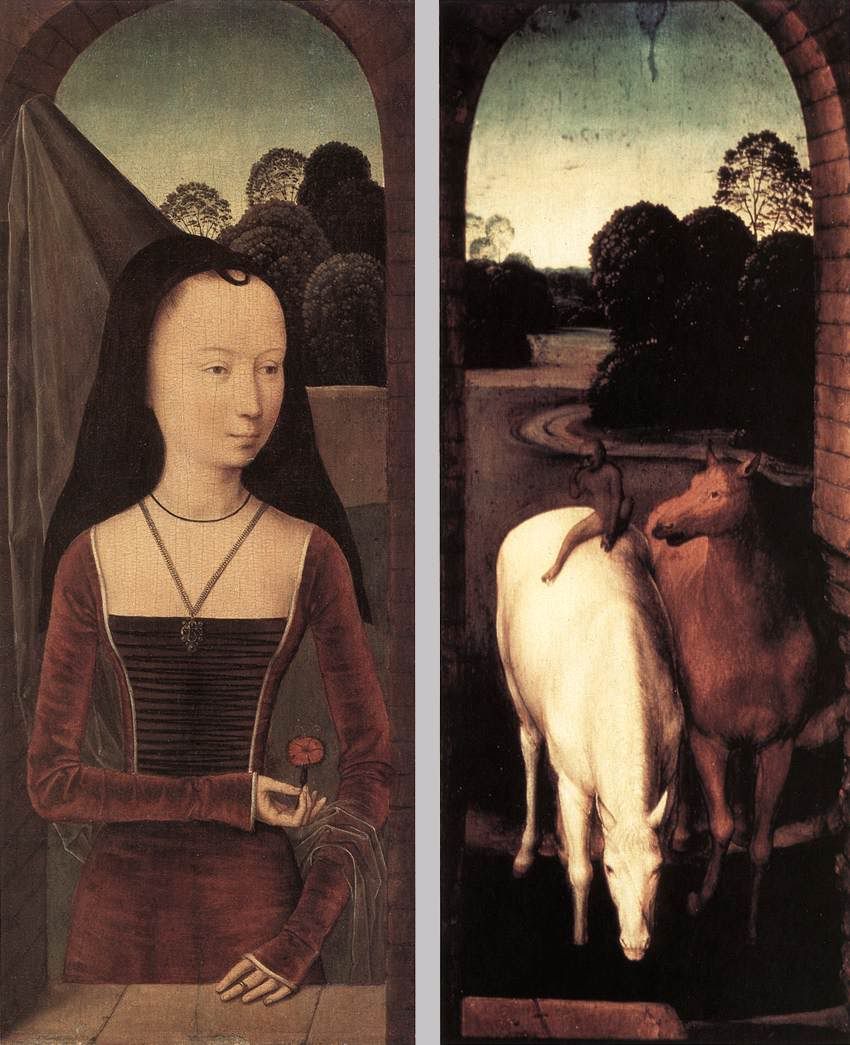 Triptych of Adriaan Reins (central panel), 1480, Memling.
Allegory of True Love, 1485, Memling.
The cut of the costume is similar to that of Herjolfsnes 39, show below after conservation and in pattern layout. It is constructed on a six-gore system, with two gores at each side and one at front- and back-centre. The bodice in my kirtle is very form-fitted, and I added the wide opening in the front.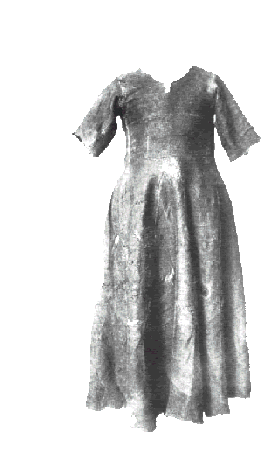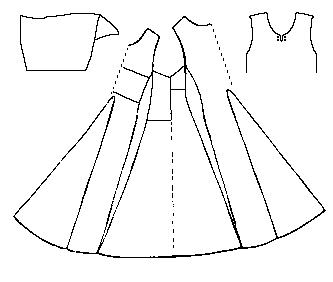 Some Clothing of the Middle Ages -- Kyrtles/Cotes/Tunics/Gowns -- Herjolfsnes 39, by I. Marc Carlson, Copyright 1997, 2003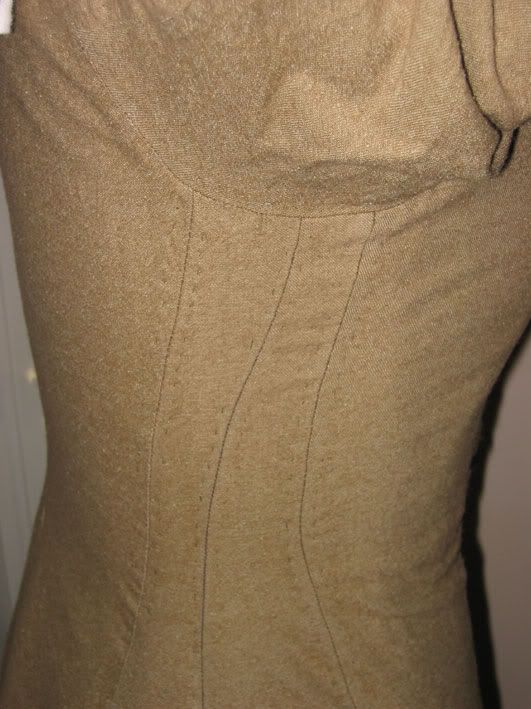 Detail of side gores
The front lacing edges of the kirtle are reinforced with a tablet woven band of brown wool, made with two tablets and eight strands of yarn. The tablet weaving offers an enhanced stability to the bodice and lessens puckering.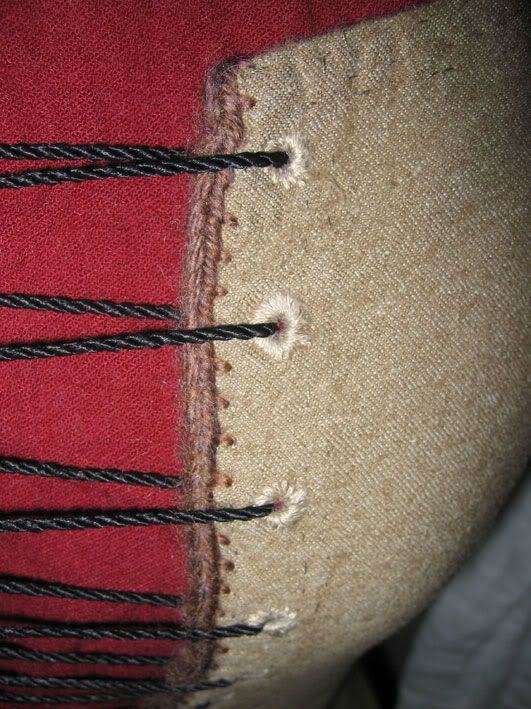 The front edges and neckline are faced with fine tabby-woven silk.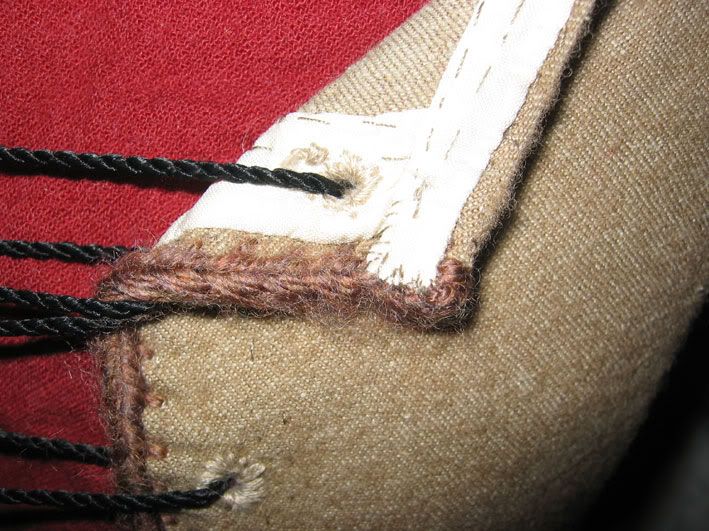 The there is triangular gore (see Herjolfsnes pattern, above) in the sleeve back which aids in flexibility and stretch of the sleeve.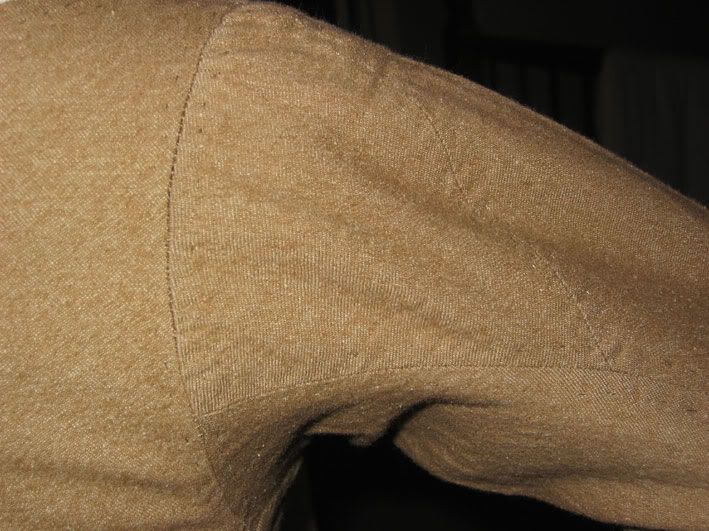 All in all, this is a very comfortable dress.