The gown is made from warm brown coloured wool in a heavy hand. The trim is also heavy weight wool. The gown closes in front with lacing rings, as were quite commonly used in the 15th century. The rings are hidden from view on the underside of the gown.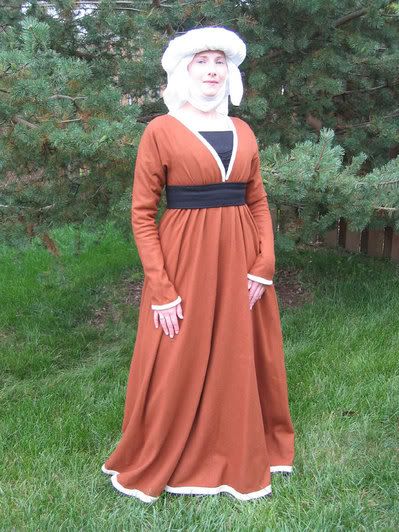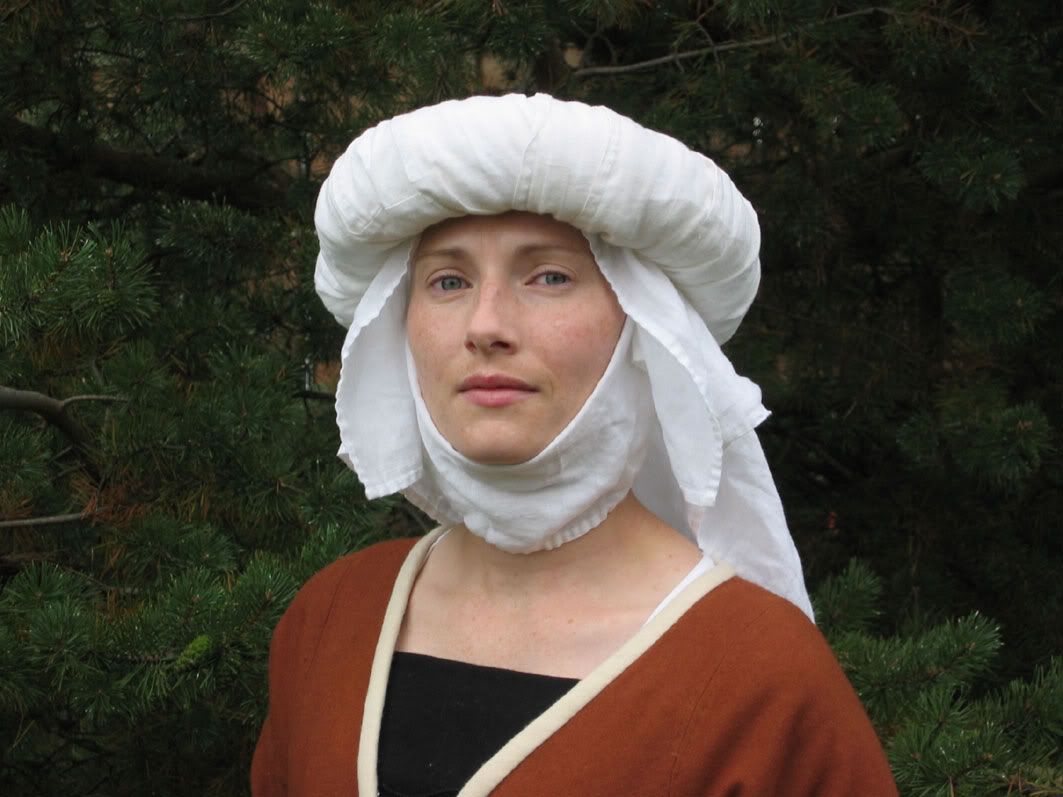 This is a very simple garment. It adds an easy and loose layer of warmth and is always worn over a kirtle. In the King Rene manuscipt, Le Cueur d'Amours Espris, women are depicted removing their Burgundian-style gowns to reveal short sleeve kirtles which lace up the front. The kirtles have black inset pieces pinned to them, which gives the characteristic filled neckline seen in many portraits. This is how I typically wear the gown. The photo below shows the placket pinned to a short-sleeved kirtle which is worn under the gown.

The gown is worn with a wide belt, cinched above the natural waist. This high placement of the belt and fullness of the gown gives the illusion of roundness and fertility, so prized at the time. The images below show full frontal view, placket placement on the kirlte worn beneath the gown, side view, and the sleeve back.

Clockwise: full-length frontal view showing fit of gown through upper body, increasing in fullness to the floor; placket pinned on kirtle worn beneath gown; side view; and sleeve back showing triangular gusset.


King René, Le Cueur d'Amours Espris, placket pinned on bodice of kirtle.

The pattern for this gown is based on portraits from the era and cutting styles seen in the Herjolfnes dresses. I have added fullness to the gown by using underarm-to-hem side gores. The sleeves are tailored to the arms, but not as tight as may be found in the full-sleeve kirtles of the time – this dress was meant to be worn on top of a kirtle and the sleeves and arm scyes are more relaxed.

The hand-stitching that I used in the construction of this gown consists of running stitch, hem stitch and back stitch. The seams are all finished by flattening out the seam allowances and then tacking them in place with rows of running stitch. This adds a stability to the vertical line of the seam. As both pieces are constructed of wool, the seam allowances full naturally when hand washed and there is little to no unraveling.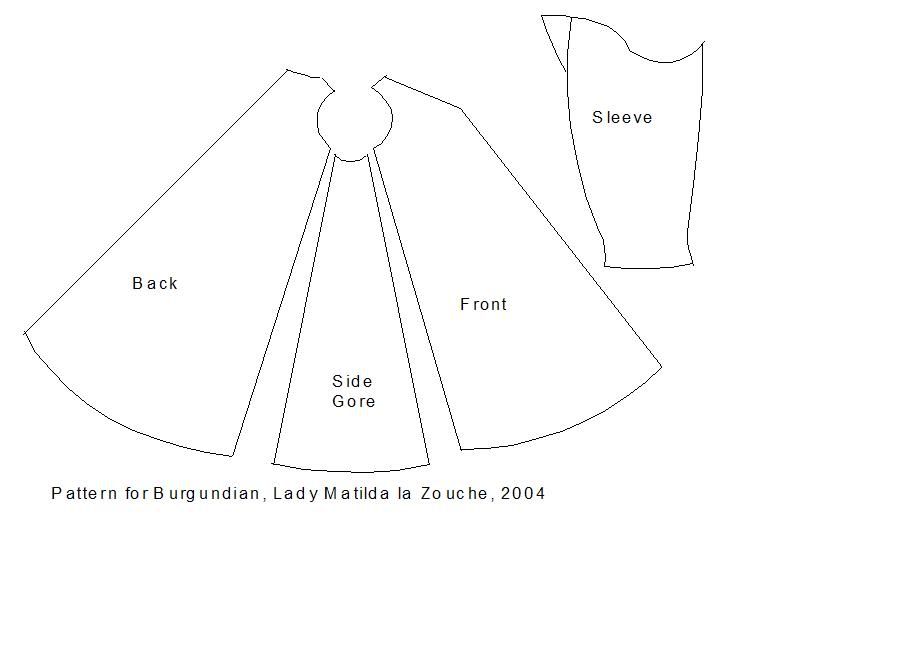 The gown was inspired by the style of dress often depicted in early-mid 15th century art work. The female donor figure from Memling's Last Judgement tripych, below, wears a gown of similar cut (note the interesting sleeve attachment). Her gown has a thin white border which might be fur or textile, and the long sleeves are fitted to the wrist and then flare and extend to cover her hands to the first knuckle.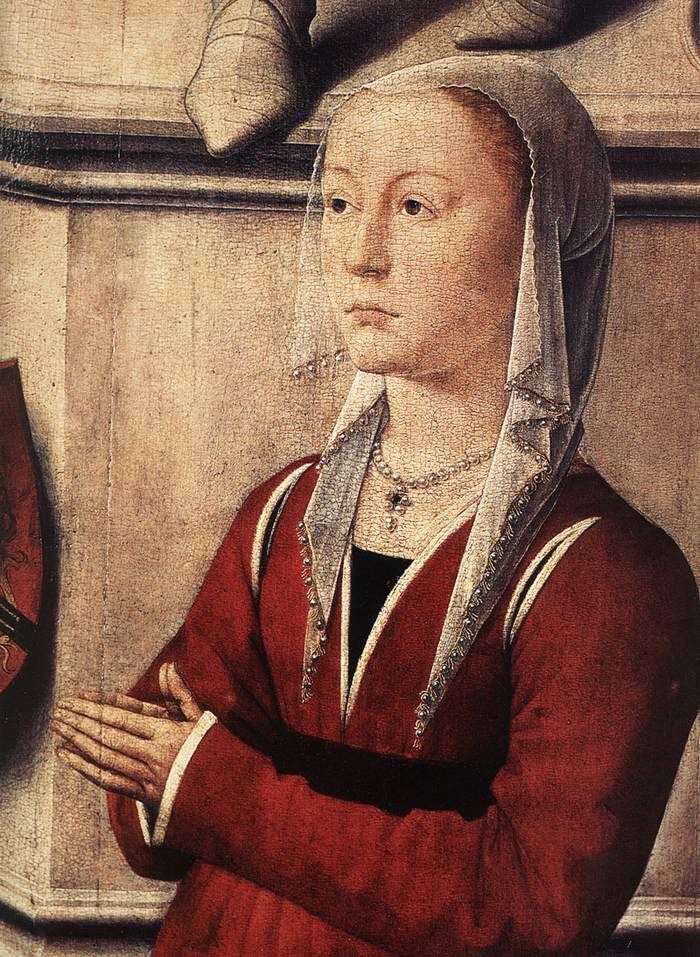 Hans Memling, Last Judgment Triptych (left wing),1467-71