Peppered throughout the Luttrell Psalter are very pretty and practical aprons. They have a honeycomb smocked appearance and since smocking was a technique known and used in that time period, it is a reasonable assumption that this is indeed the manner in which these aprons were created.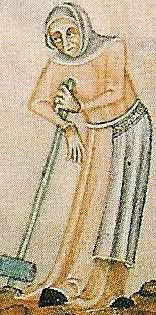 From the Luttrell Psalter, 1305-1340.
Since I have been long craving my own apron, I set out to make a smocked one using a medium-heavy weight linen. I am wearing it below with an early 14th century gown, and linen headdress.
The apron was constructed using a smocking technique starting with gathering stitches set 3/8" apart on a piece of linen approximately 26" wide. I used 6 rows of gathering stitches to make the smocking pleats. The picture below shows 7 rows, but I removed one as the honeycomb pattern I intended to create is based on an even number of rows.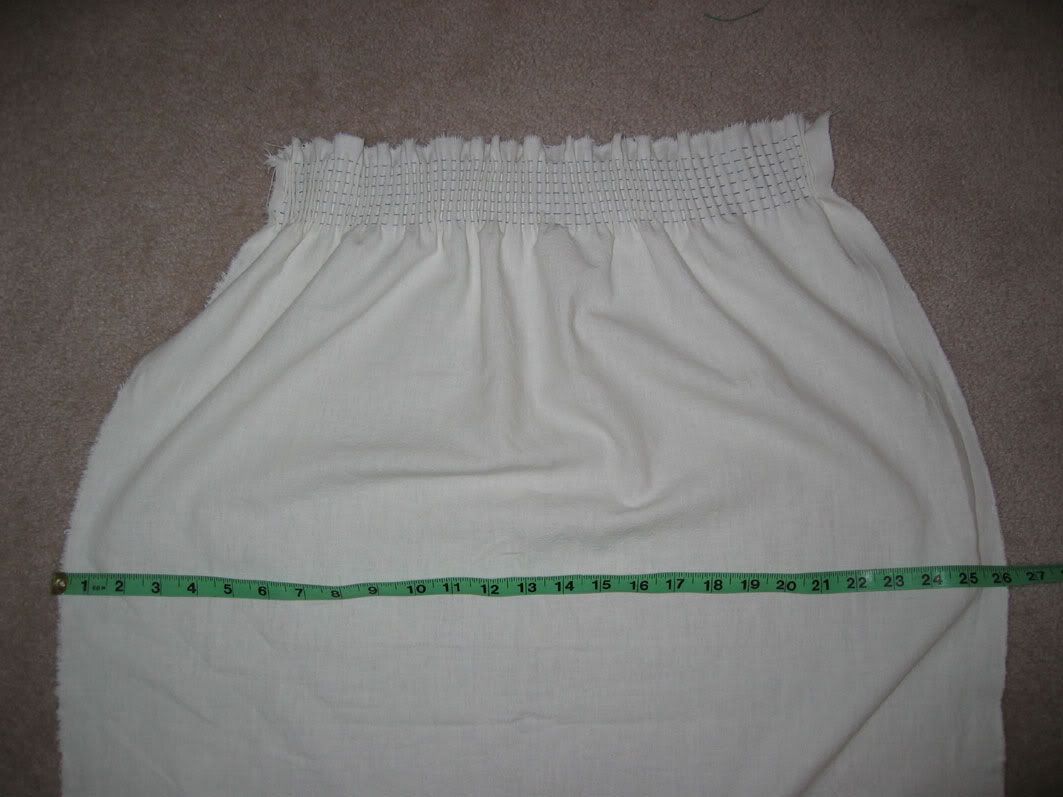 The gathering threads are pulled tightly and then the threads knotted off. I used heavy button-hole thread in a high-contrast colour so that I could easily see the threads while making my smocking stitches.
The photo below shows the smocking stitches all set into the pleats. The honeycomb pattern was created by linking pairs of pleats together with two satin stitches, then using alternating pairs of pleats in the row below. Using this method, two rows of gathering stitches are smocked at a time.
The finished smocking pattern is shown below. The gathering stitches have been removed, and the pattern stretched out gently. The linen has been effectively gathered into half its width making a band approximately 13" long.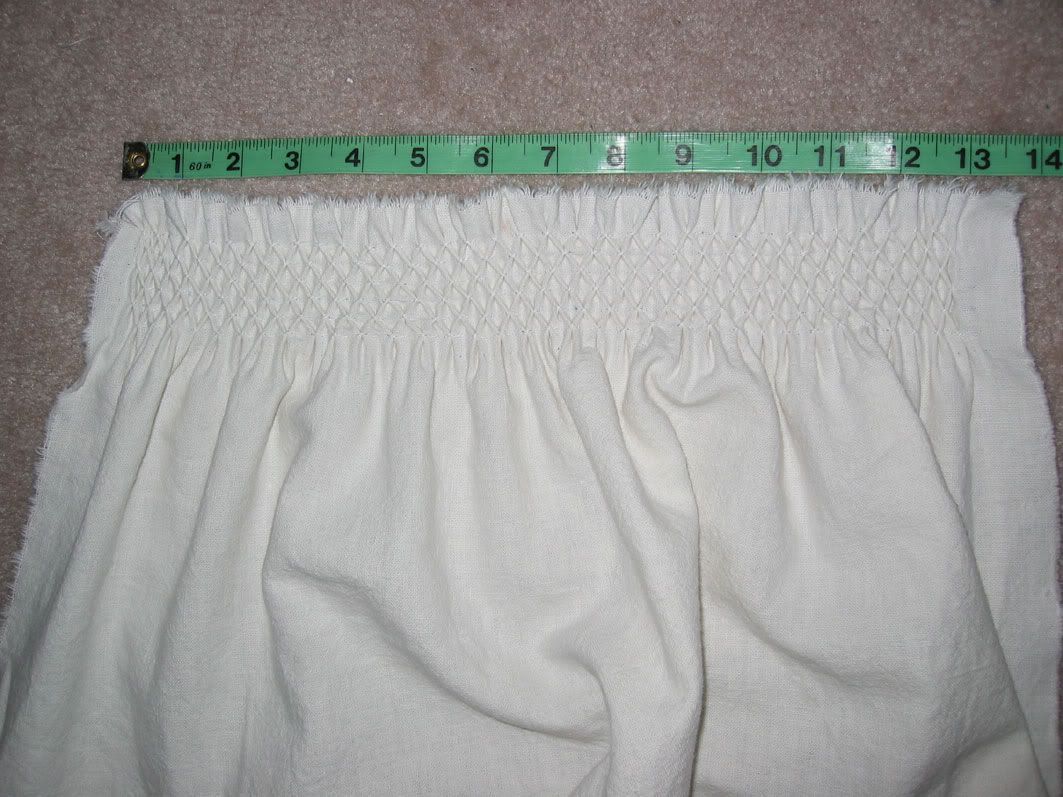 Smocking detail: